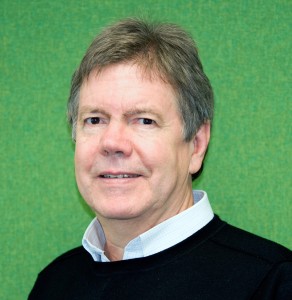 Stanley Frielick
In my day job I work at AUT University – as  Director of Learning and Teaching.
Previous roles include Associate Dean (Undergraduate) in the Faculty of Health & Environmental Sciences at AUT, Director of e-Learning at NorthTec , and also manager of the Flexible Learning Leaders in NZ (FLLinNZ) project for 2006-07 until I moved to AUT in March 2007. I spent three years at NorthTec – helping to build (from scratch) an infrastructure and development process for flexible and distributed learning across the Northland region.
Before that I was at the Centre for Professional Development at the University of Auckland where I coordinated the Teaching Learning Research programme. I'm originally from South Africa where I had an eclectic career – lecturer in academic development, lecturer in African and Comparative Literature, and English teacher in secondary schools. I have wide-ranging research interests in (d)e-learning, ecological approaches to teaching/learning, complexity science, and higher education theory.
My work in learning and teaching is informed by the enactive approach. That is, I believe that enactivism is the -ism that provides the most appropriate and useful theoretical context for the ways in which learning and teaching is developing in the networked world – a confluence and convergence of electronic, biological, and social networks – the wired/wireless/wirearchy that we live in …
My research focuses mainly on the process of learning and how to improve it. For me, learning is a biological process – much like photosynthesis or DNA replication – where information is transformed into knowledge. Today this process is increasingly mediated through the 'connecticon' – the interconnected layers of electronic networks, information devices, and human agents. I believe that as knowledge increasingly becomes more complex it is necessary to use biological and ecological concepts to understand it, and that what we call 'teachers' and 'educational researchers' will increasingly see their work as designing and optimising the conditions under which the process of converting information into knowledge can flourish. This of course raises all sorts of moral and ethical questions about truth and what kinds of knowledge should 'grow' in a knowledge ecology, but that debate belongs elsewhere and not in a short introduction…
Flexilearn is my blog about learning, education, and the ecology of knowledge – in all its manifestations and complexity.
I also provide advice and consultancy to organisations, groups, networks and individuals to enhance and improve learning.
You can contact me at:
stan[at]flexilearn[dot]com
DISCLAIMER: The original content on this blog is my own personal view and does not necessarily represent the views of my employer.